Pizzanista! brings seditiously delicious pizza to Southern California; made from fresh, locally-sourced ingredients. Founded in October 2010 by legendary professional skateboarder Salman Agah, Pizzanista! blends the historic flavor and thin-crust style of New York pizza with California's abundance of fresh produce and small-batch ingredients. Family owned and operated, Pizzanista! features traditional hand-tossed pizza dough made fresh daily using 200-year old sourdough cultures from Naples, hand-milled marinara sauce made from California tomatoes, innovative pizza toppings, and farm-fresh salads. Dine-in, take-out, delivery, and pizza by the slice are available.
Pizzanista! recruited renowned chef, pizza maestro and friend, Steve Samson, to help develop its distinctive homemade recipes. Dedicated to serving only the highest quality fresh ingredients, Pizzanista! strives to use locally grown produce and humanely-raised meats whenever possible. Creative and irreverent specials are available such as the speciality Macaroni & Cheese Pizza served on Sundays, as well as vegan, vegetarian, and gluten-free options.
Pizzanista! has established itself as a beacon of celebratory, imaginative, unpretentious dining. The flagship pizzeria is located in a pre-World War I building in the Arts District of Downtown Los Angeles, next door to Tony's Saloon – amidst warehouses, taco trucks, artist studios, and residential lofts. Pizzanista! opened its second location in Los Angeles in the picturesque city of San Marino in December 2022; home to the legendary hidden gem, The Huntington. Pizzanista! San Marino also hosts a full service skate shop.
Pizzanista! Tokyo, located in bustling Harajuku, Tokyo, Japan, opened in 2020. Harajuku is renowned for its vibrant street art and youth fashion culture. Pizzanista! Shibuya, also located in Tokyo, Japan, opened its doors in 2023.
Pizzanista! Seoul, South Korea, launched two locations in 2021.
Pizzanista! has been featured in esteemed national and international press outlets such as VOGUE, GQ, The History Channel, The Food Network, CNN, CBS, Los Angeles Times, LA Weekly, Lucky Magazine, Los Angeles Magazine, Time Out, VICE Munchies: Chefs' Night Out, Buzzfeed, Grubstreet, Thrillist, Eater LA, Complex Magazine, Refinery 29, LA Downtowner, Grind Magazine (Japan), Ollie Magazine (Japan), Popeye Magazine (Japan), and Slider Magazine (Japan).
Pizzanista! has hosted guest chef nights and artistic collaborations with world-renowned artists, brands and athletes, such as Vans, Patagonia, Nike, Volcom, New Balance, Mark Gonzales, Christian Hosoi, Glen E. Friedman, Estevan Oriol, Mister Cartoon, Steve Caballero, Neckface, Printed Matter Inc., The Hundreds, The Berrics, Rob Dyrdek's Street League, Girl/Chocolate Skateboards, Thrasher Magazine, Deathwish Skateboards, Deus EX Machina, Brothers Marshall, Dogtown and Z-Boys, Keep-A-Breast Foundation, Our Open Road, Joan Jett, PETA, Los Angeles Graffiti Artist CRASH, and more.
Community involvement includes: Inner City Arts, Path (People Assisting The Homeless), Friends of the Los Angeles River, Musack, CASA, Poseiden Foundation, and more.
Stay tuned for more upcoming guest chef nights and culinary/artistic collaborations. Pizzanista! looks forward to serving you!
Founder Owner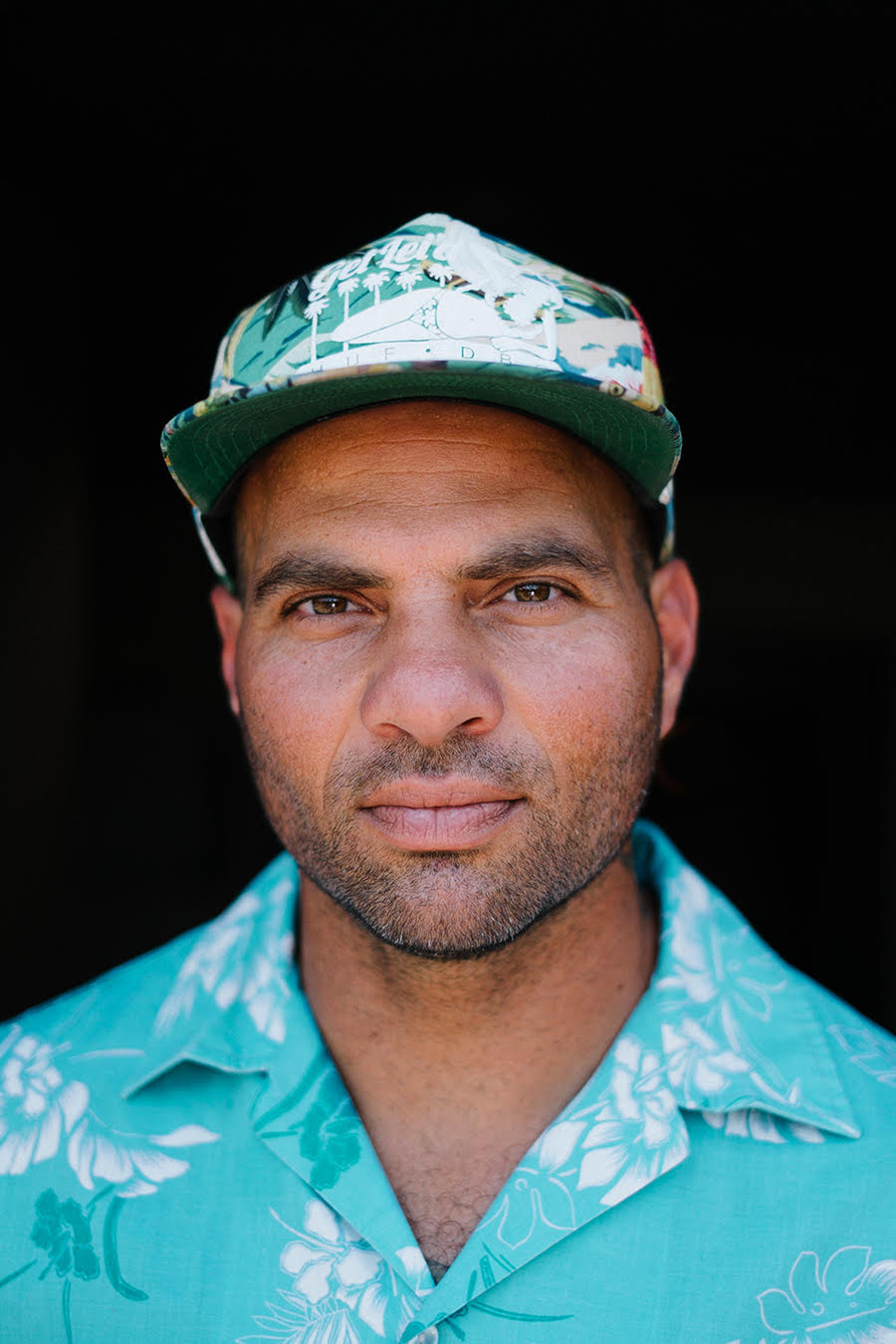 Salman Agah was born in 1972 in Washington, D.C., and started skateboarding at the age of 5. Upon returning to the U.S. after living in Iran and Europe, his family settled in San Jose, CA. At the age of 16, Stacy Peralta spotted Salman, who began riding as a sponsored amateur for Powell Peralta. He joined the Powell team in 1989, then went on to skateboard professionally for Real Skateboards from 1990-1994 and The Firm Skateboards from 1995-2000. He was sponsored by Black Label Skateboards from 2000-2017 until he rejoined Powell Peralta, the brand he rides for to this date. During his career as a professional skateboarder, Salman has made significant contributions to the progression of the sport, specifically pioneering switch stance. He was voted Thrasher Magazine's Skater of the Year in 1993, Transworld Skateboarding's Most Influential Skater of the Decade in the 1990's and Big Brother Magazine's Most Beautiful Skater. From 1993-2001, Vans produced the Salman Agah Signature Shoe. Over the years, Salman has traveled the world extensively skateboarding, and touring throughout the U.S., Canada, Asia, Australia, Europe, and Central & South America. He participated in the Vans Warped Tour from 1994-2000, was an X-Games Competitor in 1997, and a World Cup of Skateboarding Judge from 1995-1998. Embracing his entrepreneurial spirit, Salman established The Skaterade Beverage Co. in 2003, an internationally-distributed refreshment specially formulated for skateboarders, and in 2007, teamed up with skateboard photographer, Mike Ballard, to form SkateBook, a quarterly, hard-bound 350+ page coffee table book. Salman was inducted into Skateboarding's Hall of Fame in 2022. He now occupies his time operating & growing Pizzanista!, being a husband, and father of two children, skateboarding, surfing, and riding motocross.